The Magique Flute provides elegant music for weddings and other special events in Saratoga Springs, NY, the Capital District, Lower Adirondack Region, including Glens Falls, NY and Lake George Region.

We invite you to read this page to discover some of the musical options we offer. Biographical information about Magique Flute musicians and creative collaborators can also be found below.
When you hire The Magique Flute you will find that we approach every performance and creative endeavor with consummate professionalism. The fees for our services are reasonable and competitive.
We can choose music for you, or we can work with you to pick out the best selections for your event.  We are also happy to play your own favorite piece of music for your event.
Audio clip: Adobe Flash Player (version 9 or above) is required to play this audio clip. Download the latest version here. You also need to have JavaScript enabled in your browser.
(You are listening to our two-flute version of the lovely traditional Jewish wedding recessional, "Od Yeshoma." Click button on right of player if you want to stop music.)
Unique Features of The Magique Flute
We create and perform
original poetry with original music

for your special event, including engagement parties, weddings, memorial services and holiday parties. We work with you so you have the best

musical poem

 for your special event.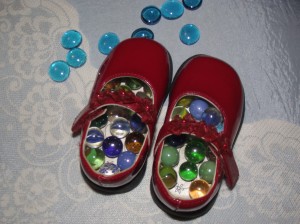 The Magique Flute collaborators write 
children's stories with original music 

that are ideal for

birthday parties, classroom demonstrations and other children's events

. We work with you to ensure that the story and music we create correspond to your specifications.
Flutist/composer Margaret LaFrance has written a collection — continually being added to — of short duos for flutes called
"Animal Tails."

 These pieces, praised by audiences of all ages, are inspired by stuffed and china animals and constitute an excellent choice for

classroom demonstrations and other children's events.

(The animals appear at every performance!) To hear a recent live performance of 5 pieces from the collection with humorous commentary, click here.
The Magique Flute works closely with an ordained minister,

Rev. Lucy Harris, M.Div.

, who 

provides

wedding, memorial, pet memorial and other services

. 

Please contact The Magique Flute if you are looking for a clergy person to lead your special event.
The Magique Flute Ensembles
Solo Flute:

  Margaret LaFrance, M.M. will play beautiful solo flute music that is just right for your special event. We invite you to click here to go directly to our Repertoire section.
Flute and Piano/Keyboard:

  Margaret LaFrance, M.M. and Michael Harrison, M.A. have a wide repertoire of music for all kinds of occasions. Click here for our Repertoire page.
Two Flutes:

 Margaret LaFrance, M.M. and Mary Cobb, M. Ed., create the enchanting sound of two flutes blending for any kind of special event. Click here to go directly to our Repertoire page.
Two Flutes and Piano/Keyboard:

  Margaret LaFrance, Mary Cobb and Michael Harrison comprise a trio with a vast and varied repertoire for weddings, parties, and other special occasions. We invite you to click here if you wish to go directly to our Repertoire page.
Flute/Keyboard and Poetry:  Margaret LaFrance, M.M. and poet Susan Jefts, M.S. create and perform
musical poems 
that will transform your event into a truly unique occasion. We invite you to listen to samples in the Repertoire section by clicking here.
Flute with Other Instruments:

 

Please contact The Magique Flute with your request, or click here for more information. Flute and guitar or flute and harp are common requests.
Flute/Keyboard/Other Instruments and Children's Stories:

  

Margaret LaFrance's humorous children's story with a poignant anti-bullying message,
"

The Chat Mat,"

is 

set to original keyboard and percussion music by Margaret LaFrance and Rev. Lucy Harris. We have other children's musical stories, as well. Click here for our Repertoire page and information, or contact The Magique Flute with your request.



Creative Collaborators
Pianist/Composer Michael Harrison

 

received a B.A. in Music Theory from SUNY Albany, and an M.A. in Choral Conducting from the University of Iowa.  He also did doctoral work in Historical Performance Practice at Washington University and in Choral Music at the University of Illinois.  He founded the Palestrina Choir of Washington, D.C. in 1986 and directed it until 2006.  His choral compositions have been performed by a variety of church, college and community choruses.  Recently, he was commissioned to write an anthem for the choir of St. Paul's Episcopal Church in Washington, D.C.  Michael currently serves as Music Director of the Unitarian Universalist Congregation of Saratoga Springs, where he and Margaret recently gave a flute and piano concert of French and American music.  The program included compositions by both Michael and Margaret.
Mary Cobb

 

has studied flute since her youth.  While in high school, she took lessons from Joseph Mariano at Eastman School of Music and began her orchestral career playing in the Genesee Symphony Orchesetra. Mary has performed extensively in the Saratoga and Adirondack regions, and loves playing her flute for audiences of all ages. Recently, she gave a concert in Saratoga Springs with Margaret and Michael. Mary is a retired special education teacher with an abiding interest in children's literature, reading to children and telling stories.
Susan Jefts

has been a poet most of her life. She is deeply inspired and influenced by nature, art and music.  She currently works at Empire State College as a mentor and teaches poetry there, as well. Susan has an M.S. in Counseling Education with additional studies in poetry and its use in therapeutic and community settings. She has offered countless poetry workshops in the region, and has self-published one book of poetry.  She has been published in numerous journals, locally and nationally. Currently, she is working on her first full-length book of poetry. She has performed with Margaret in venues such as Cafe Lena, Beekman Street Poetry Readings, the Saratoga Arts Festival and most recently, at a fundraising program for Wiawaka, the women's retreat on Lake George.  
Rev. Lucy Harris

 has had a life-long interest in music and performing arts, having studied piano, brass instruments and percussion.  She received her B.A. from Old Dominion University, and while there performed as vocalist and percussionist with the band Electric Trance.  She studied with percussionist Michael Hanson for three years, and later performed with a number of bands, including Wolfe Gang, which released a CD in the late 1990′s.  Lucy has led numerous rhythm and percussion workshops for children in schools, churches and social service agencies, and at children's parties.  She attended The Union Seminary from 2000-2003, and currently serves as Pastor of the First Presbyterian Church in Warrensburg, NY.  She is available to lead wedding, memorial, pet memorial, and animal blessing services.



Shari Crocker,

first-prize winner of Flickr "Flowers: Close-up" contest (see photo, top) captures 

the essence of whatever or whomever she is photographing. She is a lover of nature and people who puts her subjects at ease with her patient and easy manner.  Almost all the photographs on this website were taken by Shari.  You can access her extensive portfolio by clicking here. If you would like to hire Shari to take stunning photos of your special event, or if you would like to purchase one of Shari's photos, please contact The Magique Flute here. All photographs by Shari Crocker are copyrighted with all rights reserved and cannot be used for any other purpose.
For a look at a "

sharieseyes"

collage of some humorous out-takes of The Magique Flute collaborators, click here. 
Alan Bartenhagen

was the Audio Engineer for all the recordings on this website. Thank you, Alan!  He runs a production company called Northern Roads Studios, located in Wilton, NY.  You can contact him through The Magique Flute.
A special thank you to Wendy at Progressive Mode Hair Salon in Saratoga Springs, for providing wonderful hair-care for Margaret and for her kind heart. She can be reached at 587-0680.
Margaret LaFrance's Editorial Assistant, Webpage Manager, Purrsonal Trainer and General Go-To-Gal is the elegant, etiquette-wise and literary Sophisti-cat, 

Mz Paws

. 

She can be purrsonally contacted through The Magique Flute or by clicking on: http://mzpaws.blogspot.com Thank you,

Mz Paws

!