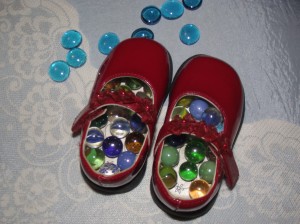 The Magique Flute provides child-oriented solo or ensemble music for birthday parties, children's events, and classroom demonstrations in Saratoga Springs, NY, the Capital District and the Lower Adirondack Region, including Glens Falls, NY and the Lake George Region.
Upon request, we will also write a musical performance story just for your child's birthday or children's event. Please contact The Magique Flute for more information.
We would be delighted to perform Margaret's children's story "The Chat Mat" with original music by Margaret LaFrance, M.M. and Lucy Harris, M.Div. Children love to watch Lucy and Margaret perform this humorous, vibrant piece filled with animal characters that has a gentle message about bullying and how to resolve conflict. Please click here for more information about and to hear a little of this exciting performance piece for children. (Adults love it, too!)
 We are also available to perform Margaret LaFrance's collection of pieces for two flutes called "Animal Tails," each of which was inspired by a stuffed or china animal. Children love the animals and the music, which demonstrates how music can portray images and emotions through harmonious as well as slightly dissonant sounds. Margaret provides a humorous commentary on each animal and piece in the collection. (People of all ages enjoy these compositions!)
Please click the right button to begin listening to a recent live performance by Margaret and Mary Cobb, flutists. You may click here for more pictures of the animals!
Audio clip: Adobe Flash Player (version 9 or above) is required to play this audio clip. Download the latest version here. You also need to have JavaScript enabled in your browser.

Please contact The Magique Flute for more information about our classroom demonstrations and children's event repertoire. We would be delighted to work with you to provide the best listening and learning experience for your children's event.
Please click here for more information on Magique Flute Ensembles and brief resumes of Magique Flute Collaborators.
Audio clip: Adobe Flash Player (version 9 or above) is required to play this audio clip. Download the latest version here. You also need to have JavaScript enabled in your browser.