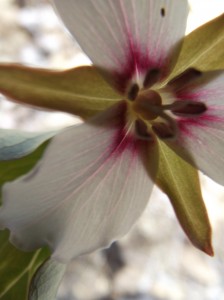 The Magique Flute provides dignified solo and ensemble music for memorial services and wakes in Saratoga Springs, NY, the Capital Region and the Lower Adirondack Region, including Glens Falls, NY and the Lake George Region. Our rates are reasonable and competitive.
Please click the right button of the player to hear Gabriel Faure's lovely "Pavane," a selection that is very appropriate for memorial services. (Simply click the right button again to stop the music.)
Audio clip: Adobe Flash Player (version 9 or above) is required to play this audio clip. Download the latest version here. You also need to have JavaScript enabled in your browser.
We at the Magique Flute are deeply sensitive to the needs and wishes of those in mourning. We take great care to play at memorial services and wakes with serenity and a quiet dignity that will not interrupt the contemplations and meditations of those in attendance. Our music will enhance any religious or spiritual readings that you and your clergy may have chosen for the service or wake you are planning, and we will work with your minister to create a cohesive and dignified memorial service.
If you wish we will help you choose the most appropriate music for the memorial service you are planning, including a piece or pieces of music that your loved one may have enjoyed in his or her life. We offer solo flute music, two flutes, flute and piano or keyboard, and flute with other instruments.
The Magique Flute also offers the unique opportunity to memorialize your loved one with the
creation and performance of an original musical poem by poet Susan Jefts, M.S. with original music by Margaret LaFrance, M.M. In addition, Margaret is available to compose a piece of music
suitable for a memorial service.
The Magique Flute can also provide a
member of the clergy

to lead your memorial service. Rev. Lucy Harris is an ordained minister, currently the pastor of a local church, who works closely with The Magique Flute.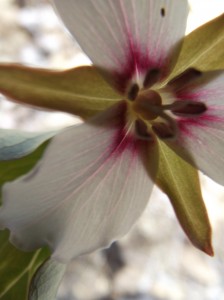 Please click here to review our Collaborators page for more information about Rev. Harris, Susan Jefts and the other musicians. For more information, you may visit Margaret LaFrance, or go here to view Margaret's Teaching section, under Theory and Composition, where you can learn more about her composing background and compositions.
We suggest that you visit our Repertoire section; every drop-down menu under Repertoire has selections of music with brief descriptions to help you decide which music or type of music you would like to have performed at the memorial service or wake you are planning. If you do not see a piece you would like performed, please let us know, as we have more music in our repertoire. Please contact The Magique Flute for more information. We hope we may be of assistance as you plan your Memorial Service.