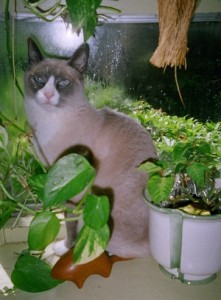 The Magique Flute provides solo or ensemble music for Pet Memorial Services in Saratoga Springs, NY, the Capital Region and the Lower Adirondack Region, including Glens Falls, NY and the Lake George Region. 
We at The Magique Flute believe our Animal Companions can provide us with unconditional love and friendship. They keep us company on cold winter nights and they keep us laughing at their playful antics. They inspire us with their grace and beauty and they help us open our hearts to the wonder of Life. For those of us who live alone, our Animal Companions can sometimes be our closest friends.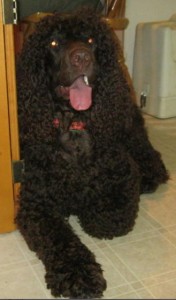 We will help you choose music and instrumentation that is most appropriate for your Pet Memorial Service. We will play at indoor and outdoor services. We suggest that you visit our Repertoire pages to help you decide what type of music you might like.
We would also like to offer you the opportunity to have poet Susan Jefts,M.S. and Margaret LaFrance, M.M. create and perform a musical poem in honor of your pet. You will find some of their work in the Repertoire section.
Margaret is also available to compose a piece of music or a song just for your service. She recently organized and led a Pet Memorial Service that took place in Saratoga Spa State Park. You can read about that under Testimonials – see Roger Wyatt's entry. If you wish to hear the flute version of Margaret's original song for Roger's beloved dog, Merlin, please click the right button of the player below to hear
"Ode to the Faithful Dog Merlin."

The lyrics contained anecdotes about Merlin, and the song was given to all the attendees (Merlin was beloved by many!) and sung by everyone at the end of the service.
Audio clip: Adobe Flash Player (version 9 or above) is required to play this audio clip. Download the latest version here. You also need to have JavaScript enabled in your browser.
If you need an ordained minister to lead the service, Rev. Lucy Harris, an animal-loving pastor, has had experience with animal blessing services and pet memorials. Please visit The Magique Flute Collaborators Page to read about Rev. Harris, Susan Jefts and the musicians of The Magique Flute.
Please contact The Magique Flute for more information. We hope that we can be of service to you if you have decided to hold a Pet Memorial Service in honor of your Animal Companion who has crossed over The Rainbow Bridge.
With the kind assistance of Editor, Web Manager, Go-To-Gal, and Etiquette-Wise Mz Paws, the "Sophisti-cat of the Blogosphere."  (You can read more about this Literary Cat in the Collaborators section of this website.)
Audio clip: Adobe Flash Player (version 9 or above) is required to play this audio clip. Download the latest version here. You also need to have JavaScript enabled in your browser.
(You are listening to "Over the Rainbow," lovely music for a Pet Memorial Service.)