The Magique Flute provides elegant music for weddings and other special events in Saratoga Springs, NY, the Capital Region and the Lower Adirondacks, including Glens Falls, NY and the Lake George Region.
Following are a few selections from our repertoire for flute and keyboard. We have many more to offer, and will work with you to select the best music to suit your special event. In addition, we are happy to perform your favorite piece. Please contact The Magique Flute for further information.
(To listen to the selections, click the right button on each player. The name of a piece and its composer are listed below each player. Once you click on a selection, the music that is playing now will stop.)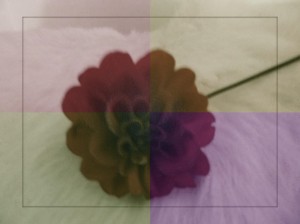 Audio clip: Adobe Flash Player (version 9 or above) is required to play this audio clip. Download the latest version here. You also need to have JavaScript enabled in your browser.
 "Adagio" by A. Marcello: Soulful work for memorial service, silent contemplation in wedding service
Audio clip: Adobe Flash Player (version 9 or above) is required to play this audio clip. Download the latest version here. You also need to have JavaScript enabled in your browser.
 "Air" by J.S. Bach: Lovely pre-wedding, wedding service, silent meditation or contemplation piece
Audio clip: Adobe Flash Player (version 9 or above) is required to play this audio clip. Download the latest version here. You also need to have JavaScript enabled in your browser.
 "Amazing Grace," traditional: Beautiful piece for any kind of event
Audio clip: Adobe Flash Player (version 9 or above) is required to play this audio clip. Download the latest version here. You also need to have JavaScript enabled in your browser.
 "Annie's Song" by J. Denver: Familiar and elegant music for any special event or party
Audio clip: Adobe Flash Player (version 9 or above) is required to play this audio clip. Download the latest version here. You also need to have JavaScript enabled in your browser.
 "Blue Moon" by R. Rodgers: Great music for parties and post-wedding receptions
Audio clip: Adobe Flash Player (version 9 or above) is required to play this audio clip. Download the latest version here. You also need to have JavaScript enabled in your browser.
 "Chant Pastoral" by C. Debussy:  Lush and graceful pre-wedding, wedding service or memorial service music
Audio clip: Adobe Flash Player (version 9 or above) is required to play this audio clip. Download the latest version here. You also need to have JavaScript enabled in your browser.
 "Gnossienne #1″ by E. Satie: Haunting and mysterious, can be used for many different special occasions
Audio clip: Adobe Flash Player (version 9 or above) is required to play this audio clip. Download the latest version here. You also need to have JavaScript enabled in your browser.
 "Greensleeves," traditional English: An enchanting piece, delightful for any special event
Audio clip: Adobe Flash Player (version 9 or above) is required to play this audio clip. Download the latest version here. You also need to have JavaScript enabled in your browser.
 "I Only Have Eyes for You" by A. Dubin: Beautiful song for weddings, wedding receptions, and parties
Audio clip: Adobe Flash Player (version 9 or above) is required to play this audio clip. Download the latest version here. You also need to have JavaScript enabled in your browser.
 "Irlandaise" by C. Bolling: Slightly jazzy, semi-classical work that is an excellent choice for pre-wedding, wedding receptions, parties and other special events
Audio clip: Adobe Flash Player (version 9 or above) is required to play this audio clip. Download the latest version here. You also need to have JavaScript enabled in your browser.
 "Love Me Tender" by E. Presley:  What could be better for any part of a wedding service or reception?  Also great for parties!
Audio clip: Adobe Flash Player (version 9 or above) is required to play this audio clip. Download the latest version here. You also need to have JavaScript enabled in your browser.
 "Pavane" by G. Faure: Exquisite piece for a quiet part of a wedding service, or for memorial and pet memorial services
Audio clip: Adobe Flash Player (version 9 or above) is required to play this audio clip. Download the latest version here. You also need to have JavaScript enabled in your browser.
 "Prelude" by M.A. Charpentier: One of many excellent wedding processionals in our repertoire
Audio clip: Adobe Flash Player (version 9 or above) is required to play this audio clip. Download the latest version here. You also need to have JavaScript enabled in your browser.
 "Time Has Wings" by M.T. Lara: Sparkling music for wedding receptions and parties
Audio clip: Adobe Flash Player (version 9 or above) is required to play this audio clip. Download the latest version here. You also need to have JavaScript enabled in your browser.
 "Vivace" by G.P. Telemann: Another excellent piece for wedding processionals or recessionals
Audio clip: Adobe Flash Player (version 9 or above) is required to play this audio clip. Download the latest version here. You also need to have JavaScript enabled in your browser.
 "We've Only Just Begun" by R. Nichols, music and lyrics by P. Williams: Perfect for pre-wedding music, wedding services, wedding receptions and parties
Audio clip: Adobe Flash Player (version 9 or above) is required to play this audio clip. Download the latest version here. You also need to have JavaScript enabled in your browser.
 "When I Said I Do" by C. Black: Another perfect piece for pre-wedding music, wedding service music, wedding receptions, and parties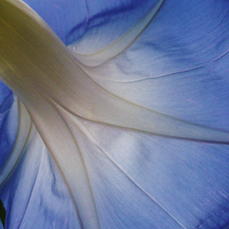 We hope you have enjoyed these selections for flute and keyboard! We would be delighted to play for your wedding, corporate party, holiday party, children's event — or any other special occasion. Please contact us for more information. To return to the Ensembles and Collaborators page, click here.
The Magique Flute
Audio clip: Adobe Flash Player (version 9 or above) is required to play this audio clip. Download the latest version here. You also need to have JavaScript enabled in your browser.