The Magique Flute

offers a unique opportunity for you to have an

original musical poem created for and performed at your special even
t in Saratoga Springs, NY, the Capital District and Lower Adirondacks, including Glens Falls, NY and the Lake George Region.
Susan Jefts, a well-known poet in the Capital District and Adirondack regions and Margaret LaFrance, flutist, composer and keyboardist combine their artistry to create musical poetry.

 Susan and Margaret have performed numerous times together in the Saratoga region, including the Saratoga Arts Festival, and most recently at a fundraising concert for Wiawaka Women's Retreat on Lake George.
We hope you enjoy the sample selections below, which comprise only a few of the many musical poems we have created and performed together. 
Audio clip: Adobe Flash Player (version 9 or above) is required to play this audio clip. Download the latest version here. You also need to have JavaScript enabled in your browser.
(Please click on the right button if you wish to stop "Waiting Ground," the musical poem currently being played.  Every other selection is listed under a player; just click on the right button to start or stop a selection.)
Audio clip: Adobe Flash Player (version 9 or above) is required to play this audio clip. Download the latest version here. You also need to have JavaScript enabled in your browser.
   "At Morikami Gardens": A poem with flute music, evocative of Eastern culture and spacious mind
Audio clip: Adobe Flash Player (version 9 or above) is required to play this audio clip. Download the latest version here. You also need to have JavaScript enabled in your browser.
   "Crossing the Ocean": Keyboard and poetry suggestive of how the details of our lives can turn into love and creative endeavors with larger meaning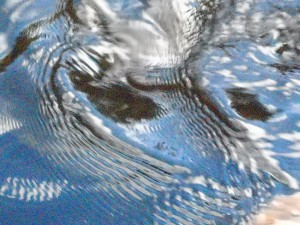 Audio clip: Adobe Flash Player (version 9 or above) is required to play this audio clip. Download the latest version here. You also need to have JavaScript enabled in your browser.
   "For Autumn": Keyboard music provides haunting motifs in this ode to the months before winter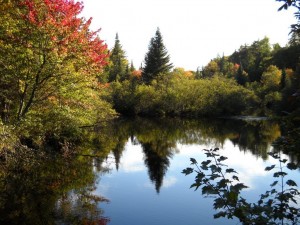 Audio clip: Adobe Flash Player (version 9 or above) is required to play this audio clip. Download the latest version here. You also need to have JavaScript enabled in your browser.
  "Waiting Ground": There is dancing in the forests! This beautiful poem about saying "Yes" to all that life offers combines unusual keyboard sounds with an uplifting waltz!
Audio clip: Adobe Flash Player (version 9 or above) is required to play this audio clip. Download the latest version here. You also need to have JavaScript enabled in your browser.
   "This Breath": Another beautiful poem with keyboard music that touches upon our need to love and to build and create
Audio clip: Adobe Flash Player (version 9 or above) is required to play this audio clip. Download the latest version here. You also need to have JavaScript enabled in your browser.
  "Summer Solstice": A happy poem with flute accompaniment
We hope you have enjoyed listening to these musical poems. We can create and perform one that is just right for your wedding or special event. Please contact The Magique Flute for more information. To return to the Ensembles and Collaborators page, please click here.
The Magique Flute