The Magique Flute offers an ensemble comprised of two flutes and keyboard, a combination of instruments wonderfully expressive for weddings, receptions, parties and other special occasions.
Right now you are listening to a traditional Jewish wedding processional called "Yedid Nefesh." We are happy to work with you to select just the right music for your special occasion, and to play your favorite piece. Our rates are reasonable and competitive.
(The name of the selection and composer are listed under each player. Just click on the right button to start and stop a selection.)
Audio clip: Adobe Flash Player (version 9 or above) is required to play this audio clip. Download the latest version here. You also need to have JavaScript enabled in your browser.
  "Simple Gifts," Traditional Shaker Tune: A lovely arrangement of this familiar piece that is an excellent choice for any special event
Audio clip: Adobe Flash Player (version 9 or above) is required to play this audio clip. Download the latest version here. You also need to have JavaScript enabled in your browser.
  "Go Tell It on the Mountain," Traditional Folk Song: A crowd pleaser for parties, children's events, wedding receptions
Audio clip: Adobe Flash Player (version 9 or above) is required to play this audio clip. Download the latest version here. You also need to have JavaScript enabled in your browser.
  "Menuet" from the Orange School of Music French Dances: A cheerful piece that can be used as a wedding processional or recessional, and is also excellent for receptions and parties
Audio clip: Adobe Flash Player (version 9 or above) is required to play this audio clip. Download the latest version here. You also need to have JavaScript enabled in your browser.
  "Dodi Li," Traditional Jewish Bridal March: Beautiful wedding music, also delightful for receptions and parties
Audio clip: Adobe Flash Player (version 9 or above) is required to play this audio clip. Download the latest version here. You also need to have JavaScript enabled in your browser.
  "Erev Shel Shoshanim," Traditional Jewish Wedding Processional: Dignified wedding music, also great for wedding receptions and other special events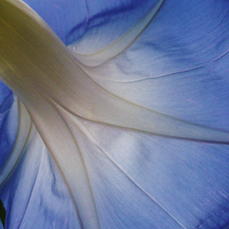 We hope you have enjoyed listening to these selections! We have many more, and would be delighted to discuss what you would like to hear at your wedding, party or other special event. Please contact The Magique Flute for more information. To return to the Ensembles and Collaborators page, click here.
Audio clip: Adobe Flash Player (version 9 or above) is required to play this audio clip. Download the latest version here. You also need to have JavaScript enabled in your browser.