Welcome to my teaching site! As a professional, performing flutist, I also teach flute lessons in Saratoga Springs, NY; Ballston Spa, NY; and the Capital Region and Lower Adirondacks. I invite you to read reviews of my teaching in the Testimonials section.
I love to teach; I believe every child and adult has the potential to enjoy music on some level, and when I teach — whether in individual flute or composition lessons, flute ensemble workshops, reading music classes, music for relaxation and meditation groups, or coaching chamber groups — I work with each individual or group to achieve that potential.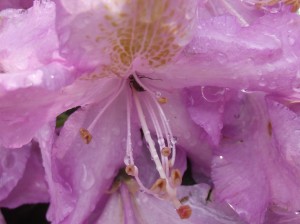 Every lesson or group I teach is uniquely tailored to the student(s), since everyone has different needs, skills, challenges and abilities. Everyone arrives at a lesson or group in a different state of mind — a child excited by a great day at school, an adult filled with tension from a day at work — and I consider it my first job as a teacher to create a relaxed environment where students can breathe deeply and find space to re-connect with the music.  I often incorporate breathing and relaxation techniques into my lessons. Some students like to create their own visualized "relaxed space" that helps them enter a more receptive state in which they can truly enjoy their lesson and which makes learning easier.
I have over 25 years' experience teaching, and one of my greatest joys in life is to pass on what I, myself, have learned from my teachers and my own experience as a teacher, composer and performer.  Please click here to read more about my teaching, performance and composing experience. Again, you can read some testimonials students of mine have kindly provided so that you might have some idea of how I would teach you or your child.
Please click here if you would like to learn more about what I offer as a flute teacher. If you would like more information about any of the types of lessons, workshops or coaching I provide, please contact me at The Magique Flute.
Margaret LaFrance for The Magique Flute
Audio clip: Adobe Flash Player (version 9 or above) is required to play this audio clip. Download the latest version here. You also need to have JavaScript enabled in your browser.