Through The Magique Flute, I offer music composition and theory lessons to music students in private or group settings in Saratoga Springs and Ballston Spa, NY and the Capital District Region, including Glens Falls, NY and the Lake George area. I always tailor lessons to the age and level of each student.
I love to teach composition, as it is a stimulating endeavor for both student and teacher. Composing music is a wonderful way to learn more about how music is "put together" and it is exciting to engage in the activity of creating something of one's own.
I have taught music theory and composition to children, college students and adults, individually or in groups. Often, if a flute student is interested in composing, we incorporate theory and composition into the student's flute lesson.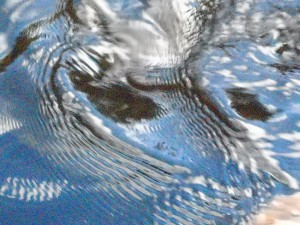 Briefly, my own background in composition:
I received my undergraduate degree in Music Performance and Composition from Mount Holyoke College, where I studied composition under the mentorship of Professor and composer Dr. Allen Bonde. My thesis concert included an original string quartet, works for piano, and duets for flute and clarinet. While in college, I joined the contemporary chamber music ensemble at nearby Amherst College, where there were two prolific composers in residence at the time –Pulitzer Prize winner Prof. Lewis Spratlan and Prof. Donald Wheelock. Besides performing their new works, we performed chamber pieces by such twentieth-century composers as Webern, Stravinsky, and Crumb. I felt immersed in contemporary music as a performer, even while I was studying all the different periods and styles of music in my theory and music history classes (such as this Nocturne by Chopin — from the Romantic era — that is currently playing). 
Audio clip: Adobe Flash Player (version 9 or above) is required to play this audio clip. Download the latest version here. You also need to have JavaScript enabled in your browser.
(If you wish to stop the music, simply click the button on the right of the player.)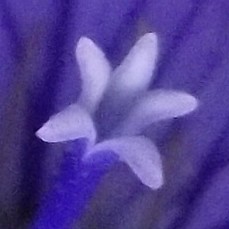 I have created works for all types of instruments and ensembles, as well as vocal and choral pieces. Please view this page for more information about my compositions and where some of them have been performed.
By clicking here, you can listen to part of a collection of my pieces for two flutes entitled
"Animal Tails"

 (along with some humorous commentary!), which was performed in Saratoga Springs in 2011. These pieces are all based on stuffed and china animals.
Audio clip: Adobe Flash Player (version 9 or above) is required to play this audio clip. Download the latest version here. You also need to have JavaScript enabled in your browser.
Click on the player above to hear the solo flute version of a simple song called "Ode to the Faithful Dog, Merlin" that I wrote for a recent Pet Memorial Service. The lyrics contained rhyming anecdotes from Merlin's life, and was easy enough to be sung by the 20+ people in attendance at the ceremony in Saratoga Spa State Park. (You can read a testimonial from Roger Wyatt about the song and Merlin's Memorial Service by clicking here.)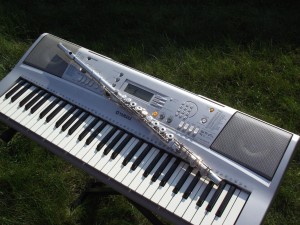 While I was obtaining a Master's Degree in Flute Performance from Ithaca College School of Music,
I was commissioned to compose the title theme music for a local cable program 

in Ithaca, NY on woodworking and other building skills. The show was quite successful and ran for several years.
In addition, I composed all the incidental music and songs for the stage adaptation of William Blake's musical satire,
"An Island in the Moon."

The sold-out production at Cornell University was later remounted and professionally filmed for college classroom use across the country. Click here for information about renowned William Blake scholar Dr. Joseph Viscomi, with whom I collaborated on "An Island in the Moon." The play can be viewed online; the music can be heard by clicking here. Click here to hear one of the songs,

"Holy Thursday"

from a live performance. (I am playing piano; one of my Cornell flute students is playing flute.)

Poet Susan Jefts

and I collaborate on musical poems, samples of which you can hear by clicking here. 

I compose and perform flute and keyboard music for these musical poems.
Rev. Lucy Harris
and I also write children's musical stories, which are performance pieces for flute and/or keyboard and percussive instruments. Children love these musical performance stories, which last about 9-10 minutes and contain gentle yet poignant messages pertinent to children. "The Chat Mat" is one such musical performance piece for children;  another is called

"When the Woods Awaken."

Please click here for more information on these musical children's pieces.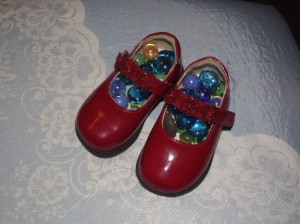 If you are interested in studying theory or composition with me, or having The Magique Flute come to your music classroom to lead a workshop or demonstration for children, please contact The Magique Flute.  We would be delighted to work with you!
Flutist/Composer Margaret LaFrance for The Magique Flute