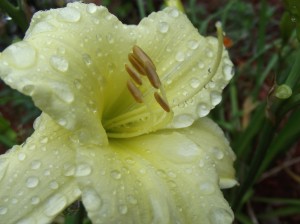 The Magique Flute offers Music Appreciation classes and lessons in Saratoga Springs, NY, the Capital District and Lower Adirondack Region, including Glens Falls and the Lake George Region. We teach Music Appreciation to groups of children and adults of all ages, and we also offer private, individual lessons.
The Magique Flute will teach Music Appreciation according to the interest(s) of a particular group or individual. Our Music Appreciation groups or lessons are flexible learning situations, taking place over three to five or more meetings, depending on what is being studied.
"Music Appreciation" can mean different things to different people. Some people want to learn something very specific, such as an overview of Western Classical music since the Baroque period. Some people want to know more about the instruments used in an orchestra so they can enjoy going to concerts at SPAC. Some people want to understand why different types of music sound different — for instance, why jazz sounds different from classical music.
Many people want to learn about the music of different cultures.
As a performing musician, composer, teacher,
and world traveler

, Margaret LaFrance is fully qualified to teach any kind of Music Appreciation classes or lessons to children and adults. (Please see the Saratoga Adult Continuing Education Program Guide for Spring, 2012, if you are interested in a quick tour of Western Classical music!)
If you would like The Magique Flute to come to your classroom for a Music Appreciation lesson, or you would like more information about private Music Appreciation groups and lessons with The Magique Flute, please contact us. We would be delighted to help you appreciate and enjoy all types of music!
Audio clip: Adobe Flash Player (version 9 or above) is required to play this audio clip. Download the latest version here. You also need to have JavaScript enabled in your browser.