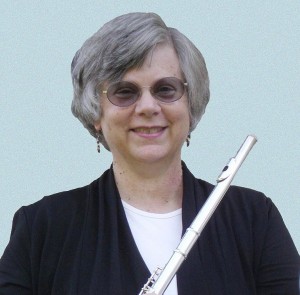 As founder of The Magique Flute, I offer private individual flute, composition, and theory lessons to children and adults of all levels and abilities in Saratoga Springs and Ballston Spa, NY, the Capital Region, and Lower Adirondack Region, including Glens Falls, NY and the Lake George Region. 
Flute Lessons: General Information
I have over 25 years' experience teaching flute to children and adults of all levels and abilities. A number of my college-age students have gone on to Masters' Degree programs at highly regarded music conservatories. Please click here to read about my philosophy of teaching, and here to read some testimonials from students. You may click here for a brief summary of my background as a flute teacher, performer, and composer.
Audio clip: Adobe Flash Player (version 9 or above) is required to play this audio clip. Download the latest version here. You also need to have JavaScript enabled in your browser.

You are listening to "Chant Pastoral" by Debussy. Click on the right button to stop or re-start the music.
I believe that as human beings we learn best when we are relaxed and receptive. I make lessons enjoyable by creating a relaxed learning environment. At the same time, my students do work hard in their lessons because I am passionate about bringing out my students' highest potential. My students range in age from 8 years of age to early 70′s. As an experienced teacher, I genuinely believe it is never too late to start playing an instrument!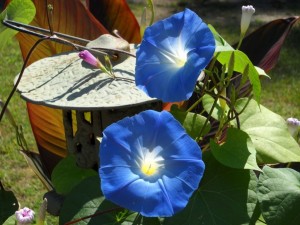 Teaching Children
I love to teach children of all ages!  I would love to teach your child! I always use positive, supportive critiques in language appropriate to a child's age and ability. In my studio I have stuffed animals and other fun items that create an atmosphere that appeals to the younger children. The learning process is, I believe, greatly enabled by gentle correction of mistakes, and my students will tell you that shared laughter is often part of the "correction" process in their lessons.
This does not mean I am an "easy" teacher. In fact, because I am very passionate about helping to bring out the best in each student, I have been called a "demanding" teacher in some of the testimonials. In other words, I do expect my students to be ready to work hard in their lessons, and I do expect my students to practice. How much I ask your child to practice is based on his or her age and interest.
Since I am also a pianist, I accompany my students once they learn a piece of music. This gives them the opportunity to hear the piece as a whole, and to gain ensemble playing skills. I also regularly assign flute duet music, which I will play with my students and which they can then play with their flutist friends.
Every few months I will speak with your child and you, the parent(s), about how your son or daughter is feeling about the lessons, practice time, and about playing the flute. These informal assessments are crucial to making certain that students feel they are progressing, that they are getting the most out of their lessons and practice time, and, most importantly, that they are still enjoying playing the flute. I also write formal assessments for children who are taking private lessons as part of their school curriculum.
I would be delighted to teach your child! Please contact me through The Magique Flute for more information.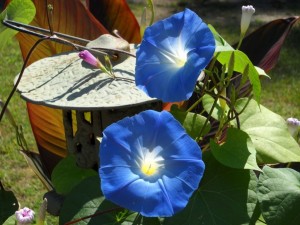 Teaching Adults
I love teaching adults! I have taught men and women ages 18 to 70+, from all walks of life and in all kinds of careers. My adult students have included college students and university grad students, moms and dads, businessmen and women, a carpenter, a retired mechanical engineer, college professors, a speech writer for a former U.S. President, a young librarian who loved the sound of the flute, chemists, public school music teachers who wanted to hone their flute teaching skills, homemakers, computer programmers, and entrepreneurs.
In other words: you, too, can learn to play the flute! Or, if you already play the flute, you can increase your skill as a flutist. I would be delighted to discuss lessons with you! Please

contact

me through The Magique Flute.
Adult students often come with a goal in mind. I will work closely with you to make sure each lesson is bringing you closer to your personal goal. I do expect my adult students to practice. I'm happy to help adults work out a practice schedule. Lessons with adult students are often punctuated by laughter. Just as with children, I believe that gentle corrections, positive critiques and shared laughter help keep students relaxed and more receptive to learning.
I agree with some of the testimonials that say I am a "demanding" teacher in that I do not want to waste my students' time since most of my adult students lead extremely busy lives. They have come to me with a goal in mind and want to achieve that goal. I believe learning moments present themselves in all kinds of ways in any given lesson, and I try to take advantage of each one of these precious teaching moments. In this way, I am definitely "demanding!"
As with children, I accompany my adult students on the piano once they have learned a piece, and I assign duets to most of my adult students. In this way, they begin to acquire ensemble playing skills — and it is very enjoyable for them!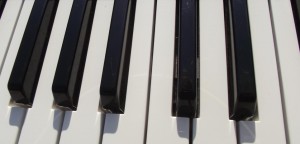 Again, I invite you to read more about my philosophy of teaching by clicking here. I invite you to read about the
other kinds of lessons and groups I offer as a music teacher

in the drop-down menus under "Teaching."
Please contact me through The Magique Flute for more information. I look forward to hearing from you. If you are already taking flute lessons from someone else, I wish you Happy Fluting!
Margaret LaFrance for The Magique Flute