The Magique Flute provides elegant solo flute and ensemble wedding music in Saratoga Springs and Ballston Spa, NY, the Capital District including Albany and Schenectady, NY, and the Lower Adirondack, including Glens Falls, NY and the Lake George Region. 
Audio clip: Adobe Flash Player (version 9 or above) is required to play this audio clip. Download the latest version here. You also need to have JavaScript enabled in your browser.
Please click right button of player to hear one selection, "We've Only Just Begun."
We work closely with you to choose just the right wedding music for your special day, and we are always happy to play your favorite piece either before or during the wedding ceremony or reception.
The Magique Flute provides wedding music before the service, processionals, music during the ceremony itself and recessionals. We play for rehearsal dinners and wedding receptions. This can include the entire reception, or just the cocktail hour preceding the wedding dinner. We also play for wedding engagement parties and dinners, providing lovely and lively background music for these joyful occasions.
The Magique Flute provides wedding music for ceremonies and receptions held inside and at outdoor venues. We have the ability to amplify our sound if necessary.
A special feature of our wedding music offerings is the opportunity for you to have an original musical poem created and performed for you by flutist/keyboardist/composer Margaret LaFrance, M.M. and poet Susan Jefts, M.S. We invite you to listen to samples here. We have performed widely in the Saratoga and Lake George regions and would be delighted to create and perform just the right musical poem for your wedding ceremony or engagement party.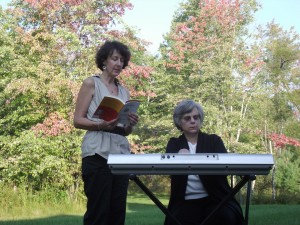 Margaret LaFrance is also available to compose a special piece of wedding music that can be played during the wedding ceremony, reception or engagement party.
Do you need a member of the clergy to lead your wedding service?  Do you need an experienced photographer?  The Magique Flute can provide these, as well! Please click here to review The Magique Flute wedding collaborators.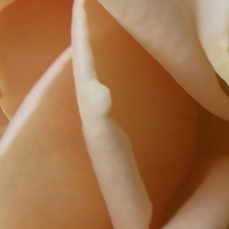 For your wedding music, you may wish to hear the beautiful, soaring sound of a solo flute. Or you may wish to hear the gorgeous sound of two flutes.
Would you would like to have flute and piano/keyboard music at your wedding, wedding reception or engagement party? Or two flutes and piano? Or flute with guitar, harp or strings?
If you are working with an organist at your church, you might like to engage a flutist to play with your organist.
The Magique Flute provides all of these options for your wedding music. We want you to have the wedding music that you want on your very special day!
In our Repertoire section, you can listen to samples of wedding music. Some samples make lovely pre-service music, some make stately processionals and recessionals.
You will also hear excellent musical selections for the wedding service itself as well as music for wedding receptions. We hope the brief descriptions of the selections will help you as you begin to think about what music you would like at your wedding.
Please contact The Magique Flute for more information. We look forward to hearing from you and to helping you choose your wedding music!
Margaret LaFrance for The Magique Flute